PrintMedicine.com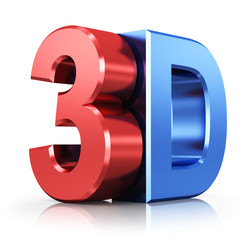 Powerful Generic Brand
Domain Name For Sale
$500,000 USD
Escrow.com | Safe & Secure
---
Medical 3D Printing | PrintMedicine.com
---
Post: | GE Additive Goes Big and Goes Medical
June 22, 2017 | - "After announcing a partnership with Stryker to supply machines, materials and services for the medical manufacturer's supply chain, GE Additive has also announced the development of the largest powder bed fusion metal 3D printer to date."
read complete story....
Source
- engineering.com :
http://www.engineering.com
---
Post: | Amsterdam's OLVG hospital successfully implants Netherlands' first 3D printed hip bone
June 22, 2017 | - "A hospital in Amsterdam is making headlines today for being the first institution in the Netherlands to successfully implant a 3D printed hip bone in a patient."
read complete story....
Source
- 3ders.org :
http://www.3ders.org
---
---
Post: | 3D printing could offer children bionic hands on the NHS
June 19, 2017 | - "A clinical trial between the NHS and Bristol-based firm Open Bionics is hoping to change the way children can access prosthetic hands through the health service."
read complete story....
Source
- medicalplasticsnews.com :
http://www.medicalplasticsnews.com
---
Post: | Spanish scientists make advances in 3D printing bone and cartilage tissue
June 19, 2017 | - "Spanish researchers are now one step closer to creating 3D printed bone and cartilage for patients, after the tissues were recently synthesized using the technology for the first time. This sees Spain keeping pace with developments we've previously reported on in various other places around the world, where 3D bio-printing is beginning to move out of the laboratory and become implemented more and more for transplants and other important surgical procedures."
read complete story....
Source
- 3ders.org :
http://www.3ders.org
---
---
Post: | Riding technological wave: Healthcare of the future will be unique
June 10, 2017 | - "In the future, medicines could be customised per each patient's requirements. 3D printing of medicines can offer major improvements over those conventionally manufactured. It also means medicines can be produced closer to the patients and adjusted based on their needs. The next stage, 4D printing—in which printed structures change form in response to the environment—will push the boundaries even further."
read complete story....
Source
- financialexpress.com :
http://www.financialexpress.com
---
Post: | HIGH TECH INNOVATIONS IN THE PHARMACY
June 10, 2017 | - "3-D printed drugs may soon disrupt the pharmaceutical supply chain by enabling drug manufacturing onsite in the pharmacy. In 2015, Spritam, an epilepsy drug, became the first 3-D printed drug approved for use by the U.S. Food and Drug Administration, and others are under review."
read complete story....
Source
- marlinfinance.com :
http://www.marlinfinance.com
---
---
Post: | Experts say 3D printing prowess could be difference between life and death for Mars-bound astronauts
June 6, 2017 | - "A number of medical and aerospace experts have warned that astronauts should brush up on their 3D printing skills—or potentially face death. They say that 3D printed medical devices could be critical as humans attempt the long journey to Mars."
read complete story....
Source
- 3ders.org :
http://www.3ders.org
---
Post: | Korean Doctors Successfully Implant 3D Printed Pelvis
June 6, 2017 | - "This week, Dr. Shen Tongya, professor of Neurosurgery at Yonsei University in South Korea, successfully completed a 3D printed pelvic implantation for a teenage girl suffering from one of the most common types of bone cancer."
read complete story....
Source
- 3dprinting.com :
http://www.3dprinting.com
---
PrintMedicine.com is a perfect domain name for a business and business site. The 3D Printing of medicine and medical products will increase exponentially over the next 5 to 10 years. From 3D Printed medical implants and 3D Printed organs to 3D Printed, patient specific medication and medical procedures, the 3D Medical Industry will change markedly to where 3D Printed Medicine will serve our lives to great advantage moving forward.
Medical applications for 3D printing are expanding rapidly and are expected to revolutionize health care. Medical uses for 3D printing, both actual and potential, can be organized into several broad categories, including: tissue and organ fabrication; creation of customized prosthetics, implants, and anatomical models; and pharmaceutical research regarding drug dosage forms, delivery, and discovery. The application of 3D printing in medicine can provide many benefits, including: the customization and personalization of medical products, drugs, and equipment; cost-effectiveness; increased productivity; the democratization of design and manufacturing; and enhanced collaboration
---
PrintMedicine.com
---
Branding Powerhouse
PrintMedicine.com is for sale | Make an offer today | The highest -QUALITY- domain names, like sought-after real estate, tend to carry significant value, usually due to their online BRAND-BUILDING potential. Besides being memorable, .Com domains are unique: This is the one and only .Com name of it's kind. Other extensions usually just drive traffic to their .Com counterparts.
---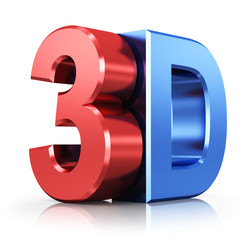 Copyright © 2017 PrintMedicine.com | All rights reserved.